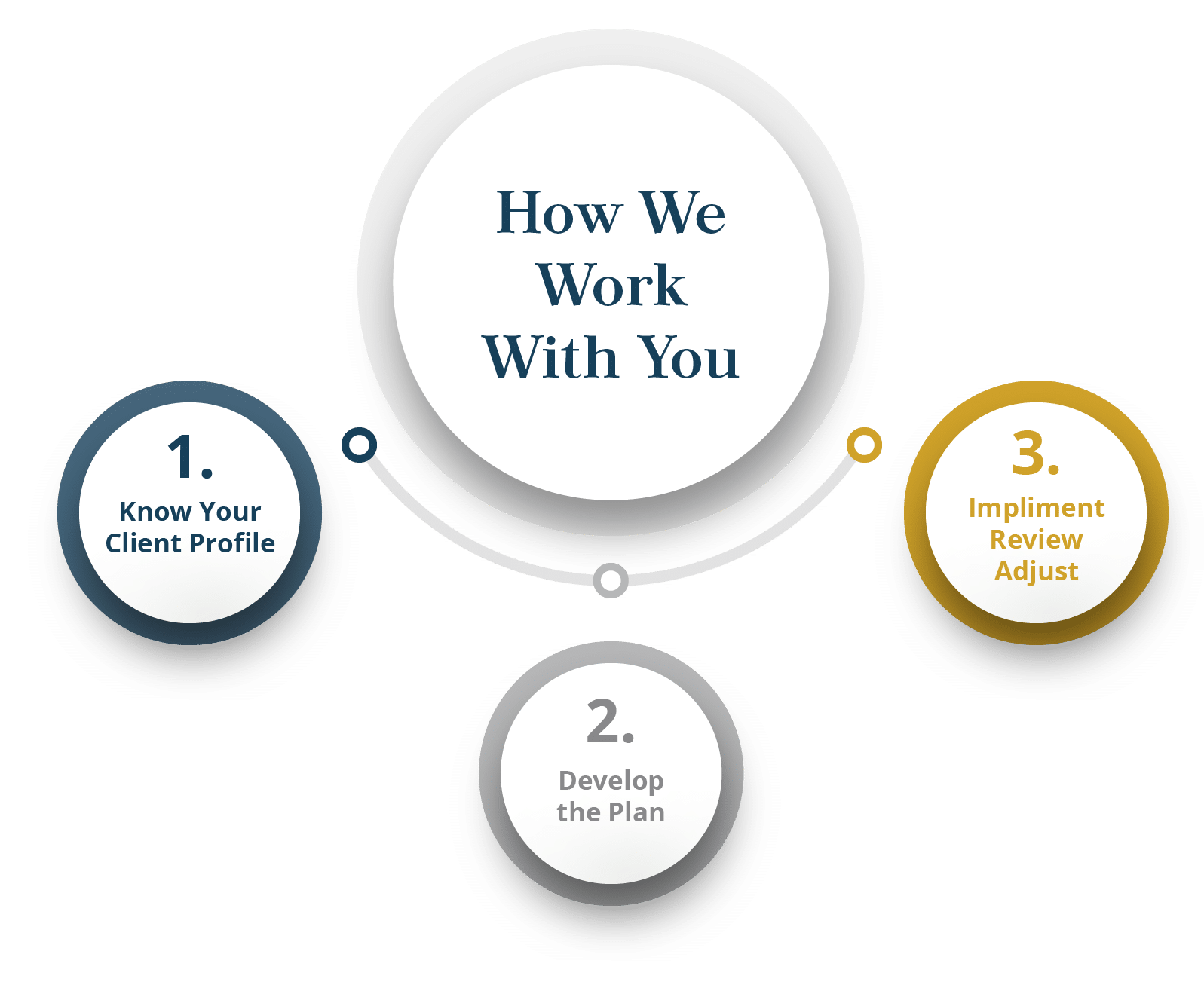 1. Know Your Client Profile
Net Worth
Current Situation
Goals and Objectives
Current and Future Income Needs
Financial Structure (Personal, Corporate, Family, Trust)
2. Develop the Plan
Investment Management
Retirement Planning
Tax Planning and Strategies
Estate Planning
Insurance and Risk Management
Charitable Giving
Trust Planning
Education Planning
Transfer of Wealth
Corporate Succession and Tax Planning
Impliment, Review, Adjust
Implement agreed upon strategy
Measure and monitor
Adjust as needed
Becoming a Client
First Meeting
In our first meeting, we seek to learn more about your unique situation. In order to best serve you, we first want to ensure we are a good fit for each other.
Complete Our Client Questionnaire
Our client questionnaire is designed to capture the unique details pertaining to you and your goals. Much of the information we collect is required for regulatory reasons, however, it serves an important role in ensuring we build a portfolio that is suitable for you.
Proposal
After collecting your information, we will build our Investment Policy Statement. This serves as a playbook for how we will manage your portfolio. It includes critical information, such as your objectives, risk profiles, thresholds, and responsibilities of all parties. On the call we will review the IPS and ensure you're comfortable with how we plan to manage your portfolio.
E-sign Your Onboarding Package
Once we've confirmed your investment policy statement is accurate, we will compile your onboarding package. This is done entirely by our administration team and includes account opening documents, management agreements, and disclosure forms. We use an electronic signature process to reduce the burden and waste of traditional paper-based processes.
We will send you your account opening documents and a custom investment policy statement that will outline everything we discussed in our proposal. Upon the accounts being opened, we will then start the transfer process.
Transfer
With accounts opened, we will initiate the transfer process from your current advisor or financial institution. This process typically takes a few weeks to complete. We will notify you once we have received your transfers to assure you that everything you intended to move has been received.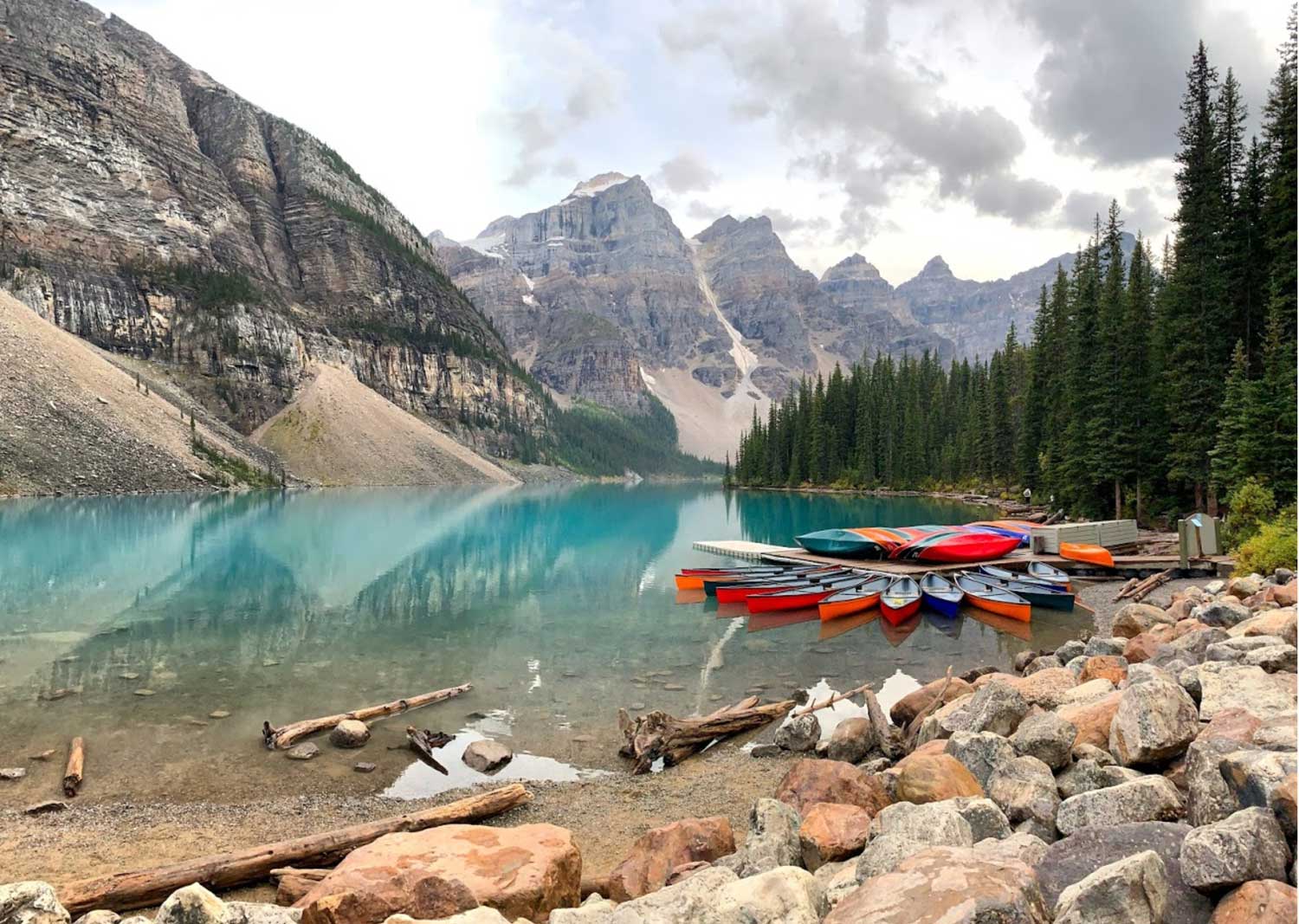 Safeguarding of Assets
Moraine Wealth Advisory uses a third-party custodian, Fidelity Clearing Canada. Fidelity investments is one of the largest custodians and brokerage services used by independent portfolio managers globally.
Client accounts are covered by the Canadian Investor Protection Fund.
Moraine Wealth Advisory is regulated by the Investment Industry Regulatory Organization of Canada.
Fund Administrator: SGGG
Fund Auditor: PwC
Quarterly Financial Reporting
We provide quarterly reports that are simple to read and make it easy to understand where the changes from one quarter to the next came from.
Communication
We believe in the importance of keeping our clients up to date. Our communication will include our views on current happenings, information on how we are changing portfolios, and key risks we have identified.