Do you have clarity in all 7 areas of your financial life?
Our integrated Calgary financial planning process will provide you with clarity in the areas of:
Tax (planning to optimise tax efficiency, both with current structure of investments, income splitting, etc.)
Estate (beneficiary audit service and legacy planning)
Investment (investment strategies)
Risk Management (risk management services)
Insurance (insurance analysis)
Debt (lending and mortgage services)
Retirement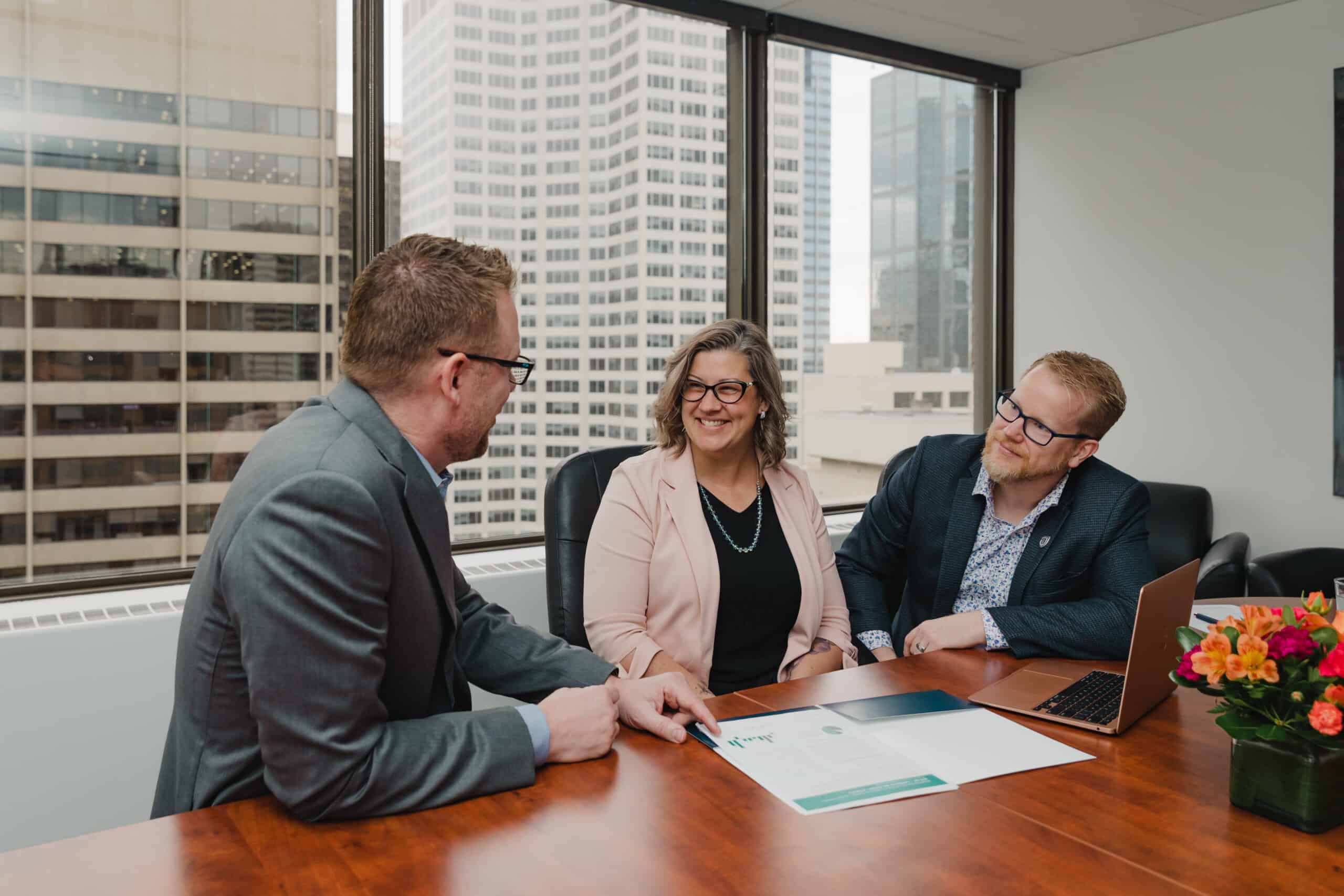 Do you have an integrated plan?
Are you confident that all of your Calgary financial planning needs are being met?
With an integrated plan in place, you should have clarity as it relates to the following:
Protecting Your Wealth
Protecting your wealth is a top priority, while continuing to allow your wealth to grow over time. The portfolios are designed by Raintree Wealth Management and are carefully constructed to manage risk and volatility on an ongoing basis with the expectations of more predictable outcomes.
Important Questions To Ask Yourself About Protecting Your Wealth
How often have you reviewed your financial plan and is your financial plan still on track? If it's not on track, have you made appropriate adjustments to make sure your goals are still obtainable?
You may have life insurance in place to protect your family from an unexpected death, but have you made sure you have sufficient disability insurance to protect your income in the event of a prolonged or short-term disability? Alternatively, have you protected your family and your wealth by making sure you have adequate critical illness insurance in place to afford time off for you or your spouse to focus on getting healthy?
Most people feel they are at low risk of being sued. Have you taken appropriate steps to protect your wealth from unknown creditors?
Have you done a detailed review of your debt to determine if there is a different way to structure your affairs, so that the debt is deductible and more tax efficient?
Is your portfolio constructed with the intent of holding either non-correlated asset classes or asset classes that provide you with an absolute return?
Is your portfolio generating enough after-tax cash flow for your lifestyle needs?
Defining Your Legacy
Calgary financial planning customized to your unique situation and needs will provide you with a map to reach your financial goals and priorities. Having worked hard to accrue wealth throughout your lifetime, you find yourself with an estate to plan. Effective estate planning will ensure your surviving loved ones are provided for in the way you intended. Some families, regardless of the level of wealth they have created, have made the decision to create a legacy by giving back to the community. Donating to charities that are important to you can form an important part of your estate plan. We work closely with Karma & Cents to make sure your donations have the impact that you intend.
Questions To Ask Yourself About Defining Your Legacy
If you own a business, have you developed a succession plan that will protect the wealth you have created in your business?
What would be the estate taxes if you were to die? Is there adequate liquidity to meet these estate tax liabilities?
Have you structured your affairs to minimize taxes on death?
What are your concerns with respect to your estate? Have you talked to a professional to address these concerns?
Have you done any planning or thinking of what you might want your legacy to be?
Growing Your Wealth
While the primary objective is wealth preservation, that doesn't mean that you do not also want the ability for your wealth to grow. With an integrated financial plan and detailed reviews annually or around major life events, we are able maintain a view of the entire forest while giving attention to trees when needed.
Growing and building wealth rarely happens by accident, but often by a lifetime of deliberate decision making to make sure you maximize your interests. Implementing and following an integrated financial plan is one of those deliberate actions and decisions. Through measured and calculated decisions, as well as choosing to pivot when necessary, our Calgary financial planning services keep your current and future goals as the focus. Reaching goals, particularly financial goals, are some of the most deliberate actions we take. We make sure our integrated approach stays focused on what is most important to you.
Important Questions To Ask Yourself About Growing Your Wealth
When was the last time you had an integrated financial plan created for you? Do you have an integrated financial plan?
Do you know the rate of return of your portfolio after fees?
Are your investment statements clearly laid out with a reconciliation showing the beginning period balance + net contributions / withdrawals + return/(loss) in the quarter?
Are you holding the right asset classes in the best accounts to obtain the highest level of tax efficiency possible?
Is your tax reporting package easy to understand and well organized to make tax filing simple?
Moraine Wealth Advisory Offers Integrated Financial Planning.
Set up a meeting with our fee-based financial planner to get clarity around your financial life.
Moraine Wealth Advisory offers integrated Calgary financial planning through our well-rounded team of experts.
Stop searching for investment companies in Calgary that aren't providing comprehensive solutions customized for you. Set up a meeting with our Certified Financial Planners in Calgary, Alberta to get clarity around your financial life.